You know we always try to bring you the best products you can dream of, and specially if you are an enthusiast and a fan of some specific and professional items. Today we introduce to all of the ink writing ardent lovers The Uni Style Fit Multi Pen Body Component, which works with 3 or 5 colors. If you ask anybody to compare a simple color multi pen with this fabulous Uni pen, they will tell you that the Uni Style doesn't write, because it literally glides through the paper!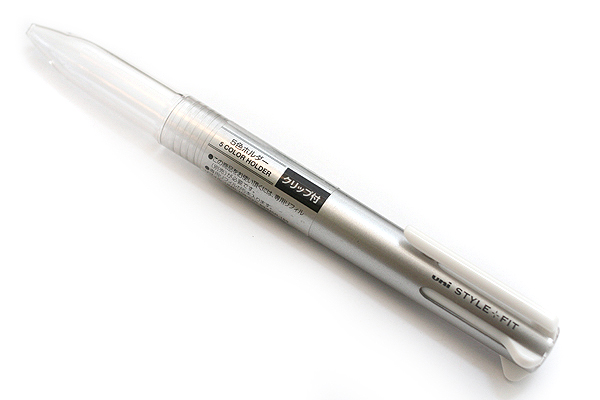 Even if you use them to take notes, to study (to highlight), etc., or plainly to enjoy writing with different and fantastic colors, it´s incredibly great. It has different ink cartridges: some have a longer duration and other have shortest life (.28mm is our particular recommendation). They are very solidly constructed in order to being able to control your writing, smoothly and gently.
The Style Fit -as its name tells- it´s highly customizable and you are free to "build" your own pen very uniquely. Your writing instrument will become a special and very personal treasure. You can choose everything you want! For example, the type of refill you want: ballpoint (that contains the phenomenal oil-based, water and light resistant Jetstream ink), mechanical pencil (which is infused with nano-diamond pieces to create an unusually strong and high-quality lead), gel, the ink colors, the pen body… Don´t forget that they exist many different sized bodies!
Also, they come in truly amazing colors; the best qualities that Uni-ball has to offer, such as silver, pink, black, lime green, lavender, etc. It is remarkably light weighted, made of plastic, and has a clear bottom part that allows you to see the ink color. You will have the pleasure to write with one single instrument which has a multi-pen inside!