Banpresto is for sure the best brand you can choose if you want perfect replicas and figures of your favorites anime series. Specially well designed and build by the most delicate artists. We want you to listen if you are an enthusiast of Dragon Ball, because this amazing, incredible and astonishing figures are simply the best.
If you are a Dragon Ball addicted, you would better take a look! Here we have, for example, the DFX figures line which is part of the Fighting Combination collection. All of the figures are so dynamic, they seem to be so real, as if they are going to jump or kick someone! And that´s because the stands are hexagonal, and this detail will allow you to put together all your figures as if they are really fighting with each other!
DFX Fighting Combination of Banpresto has designed the absolutely perfect representations of the Dragon Ball saga heroes created by Akira Toriyama. All the Banpresto characters are highly detailed; they look super spectaculars, they seem to be truly alive. Realistic colors, super soft touch and very solidly build figures: a dream come true for those who want to continue collecting their beloved characters. Or in case you have to make a gift to a child -or an adult- who deeply loves Dragon Ball, any of this Banpresto figures will be a marvelous and cute gift!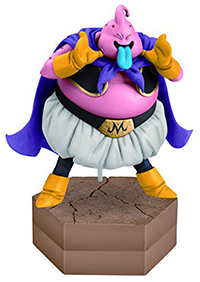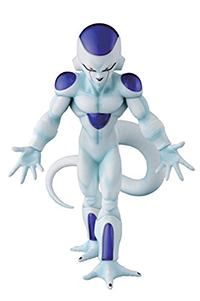 All the space warriors of Dragon Ball series has its fantastic action figure! You will be able to create your own Dragon Ball episode in which Vegeta, Goku, Trunks, Piccolo, Tenshinhan, Majin Boo, Son Gohan, Freezer´s spaceship, Beerus, etc. will take part! All your favorite ones! Don´t miss any of them!