Your child is sleepy… he or she needs to go to bed, but he won´t fall asleep if he doesn´t have with himself a particular, close and spongy friend. He doesn´t want any kind of plushy doll… he has the perfect friend already, and its name is Anpanman! And what your child needs is an Anpanman sweet and plushy doll!!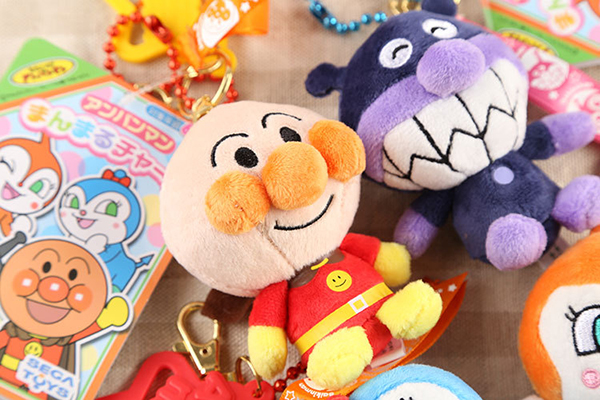 Every cute and super funny Anpanman characters are perfectly well designed in order to be perfect to huge… your kids they are going to love them! Soft, sweet, all this mushy puppetts are made with high quality materials, so they are safe to your kids. You will find all the classic characters of this beloved series such as the main character Anpanman, Baikinman, Melonpanna, Dokinchan, Kokinchan, Shokupanman, Rollpanna and Creampanda!
Anpanman, as you already know, is a manga superhero created by Takashi Yanase whose head is a piece of bread roll full of bean-jam cream called "anpan". Firstly, it was a manga developed in 1973, and in 1988 became enormously successful. There is a lot of Anpanman merchandising such as video games for all consoles, toys, books, educational DVD´s, clothes, snack foods, etc.
This lovely character represents the idea of good: whenever a child is hungry, Anpanman offers the poor kid a piece of his head, so that he could eat some anpan. Takashi Yanase, designed Anpanman while he was on the front in World War II starving and he dreamt about eating delicious biscuits filled with anpan. And now, your kids will sleep peacefully and safe with the fluffy company of such a charismatic and virtuous friend!