All the lovers of the art of handwriting and specially (and specifically) drawing, are always looking for the best pencil, made of the best wood and lead. Well, for many pencil lovers, the item we offer to you today, it´s simply the best option in the drawing world: the Mono 100 by Tombow. This is surely one of the best wooden pencils ever made. It´s a truly favorite one for all the draftsmen, designers, and other professionals and even students.

With a gentle soft touch, your hand will flow when writing and sketching. This wonderful pencil features an amazing break-resistant high-density graphite lead, and brings a beautiful glossy black paint finishes. There is a range of 17 lead grades available, from softest to hardest: 6B, 5B, 4B, 3B, 2B, B, HB, F, H, 2H, 3H, 4H, 5H, 6H, 7H, 8H, and 9H (notice that it comes unsharpened).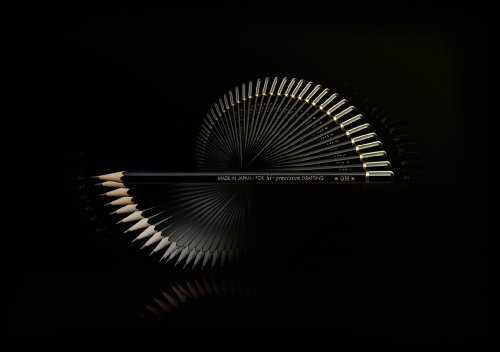 They are really great for artists who want to make dark and sharp lines.They feel great in the hand and they write beautifully, they are really smooth, light and beautifully lacquered. Pencils come in a super cool, well designed and well-built case. The pencil is made from cedar and is amazingly finished, with a highly stylish and classy design. They also sharpen beautifully.
But what makes the Tombow Mono 100 so special is the quality of the graphite lead. All of them are incredibly smooth. Drawing or writing, they certainly glide over the page and put down a lush dark line, and all grades shade gently and consistently. A truly pleasure to use! Tombow pencils are for sure first class. You will love drawing or writing with them; expanding your creativity… and then keeping these wonderful pencils safe into their elegant box which it seems to be designed for the desk top!