As a truly lover of carrying with yourself all of your dispositives, pencils, notebooks, notepads, smartphones, tablets, computer chargers, etc., you will surely prefer to keep all this important stuff well organized. There are many options out there, but today we offer to you the best bag you can ever dream. It is a super cute and powerful organizer, and as you will see, incredibly easy to take it with you anywhere you go and with all its compartments, which are specially designed for all kind of office items.… These are Lihit Lab Teffa bags!
These beautiful bags are available on stylish and elegant black, brown, lime and orange and are perfect for storing and protecting all your documents inside its slim structure, super functional! It is made with a really high quality materials, and its high durability laptop sleeve case is designed and constructed in order to keep your office essentials in one place while traveling.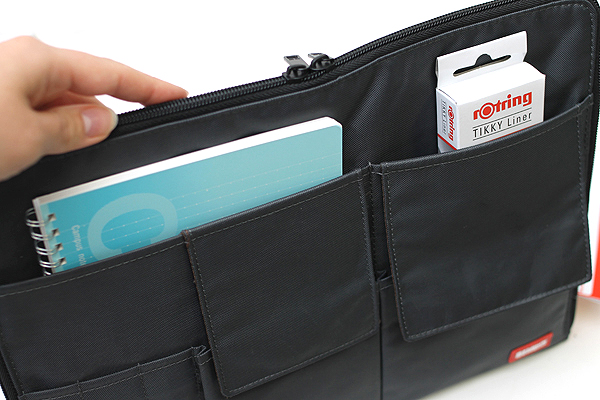 These wonderful bags are developed to store laptops and tablets, with cushions added for extra protection. Also, there are more pockets to provide you additional storage space! It is super easy to switch from commute bag; it´s truly very handy and versatile with the five pockets (2 of them with velcro closures for a cell phone and the other three open), and a zipped section.
The colors are bright and cool, making it easy to spot and easy to keep track on in case you forgot where did you put them! Perfectly designed and finished, this case will hold all of your everyday office needs in one organized place and you will surely love to show off them!