As you already know, Studio Ghibli is a Japanese animation film studio based in Koganei, Tokyo (Japan), and founded on June 15, 1985. "Spirited Away" (2001) was their highest success, grossing over US$290 million worldwide and also winning a Golden Bear in 2002 and an Academy Award for Best Animated Feature Film in 2003. Many of their works have won the Animage Anime Grand Prix award, and four have won the Japan Academy Prize for Animation of the Year. Five of Studio Ghibli's films received Academy Awards nominations in the United States.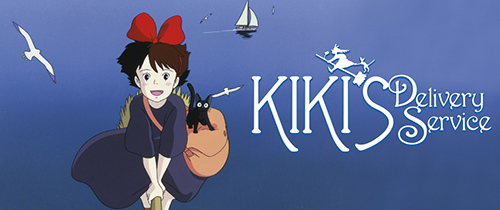 One of the most beloved films of this magical film factory is Kiki´s Delivery Service, the 1989 Japanese animated fantasy film produced by Studio Ghibli. It was written, produced and directed by the renowned Hayao Miyazaki as an adaptation of the 1985 novel of the same name by Eiko Kadono. The film tells the story of a young witch, Kiki, who moves to a new town and uses her flying ability to earn some money. As Miyazaki said, the movie portrays the path that every teenage has to go across in order to fulfill its independence and be transformed into an adult.
The film was released in Japan on July 29, 1989, winning the Animage Anime Grand Prix prize. It was the first Studio Ghibli film released under the 15 year distribution partnership between The Walt Disney Company. It was premiered in United States theaters on May 23, 1998. We already know that it is not necessary to be a kid to love Studio Ghibli´s touching films...
Every adult in the world should see these moving and precious films! But we offer you a truly special item, which is specifically designed for children (or probably not)… A warm, sweet and smooth plush toy of the figure of the lovely Jiji (Black cat). All the kids who love Miyazaki´s characters will fall in love with this fluffy, likable and spongy little black friend!