Splatoon is a video game developed and published by Nintendo for the Wii U. The game centers around characters known as Inklings—beings that can transform between humanoid and squid forms, and hide or swim through colored ink sprayed on surfaces using gun or brush-based weaponry. Splatoon features several game modes, including 4-on-4 online multiplayer and a single player campaign.
Splatoon players control characters called Inklings, who have the ability to shape-shift between human and squid forms. In humanoid form, Inklings can shoot ink in their team's color, which can be used to cover the environment or "splat" opposing players or enemies. Transforming into a squid allows players to swim through ink of their own color, even up walls and through grates, hiding from the enemy and replenishing their ink supply in the process. Conversely, enemy ink is much slower to move across in humanoid form and cannot be swum through in squid form. Players can use their ink to try and "splatter" their opponents, which will send them back to their team's respawn point whilst also providing a large splat of ink.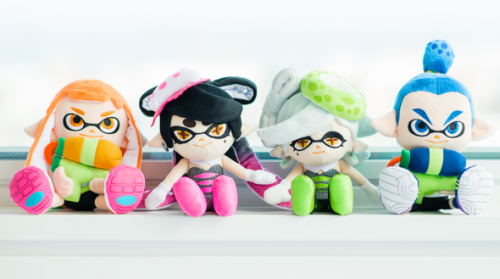 We are aware that you already know how to play this funny, very imaginative and creative video game, and you know this is different from anything you have seen. But because we know that you love each and every one of this video game´s character, we bring to you the official licensed plush toys by Sanei. The super cute and collectible, soft and cuddly Splatoon plush toys!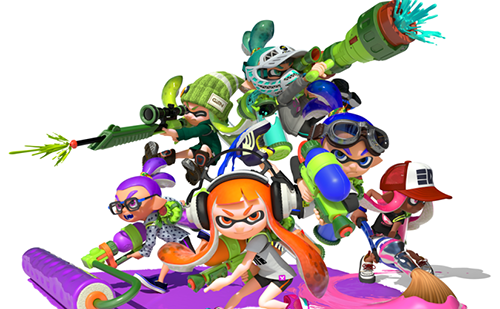 These soft cushions measure about 33cm wide, 9cm thick, and 35cm tall and are the perfect plush companions for your children; they are so fluffy and perfect, just the perfect size, very detailed and authentic! Your kids won´t be able to stop hugging these adorable spongy toys!