Splatoon is a video game developed and published by Nintendo for the Wii U. The game centers around characters known as Inklings—beings that can transform between humanoid and squid forms, and hide or swim through colored ink sprayed on surfaces using gun or brush-based weaponry. Splatoon features several game modes, including 4-on-4 online multiplayer and a single player campaign.
Splatoon players control characters called Inklings, who have the ability to shape-shift between human and squid forms. In humanoid form, Inklings can shoot ink in their team's color, which can be used to cover the environment or "splat" opposing players or enemies. Transforming into a squid allows players to swim through ink of their own color!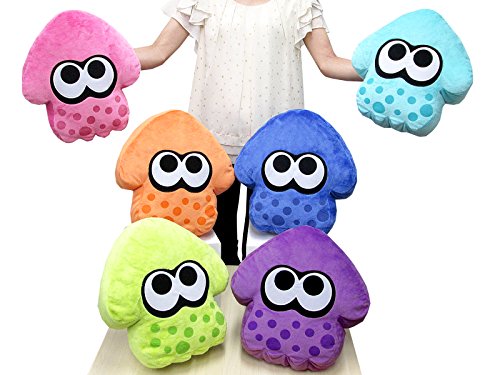 And today we are introducing the best and most special Splatoon plushies, perfect for every fan of thus funny games: the Splatoon Inkling Squid cushions! They are super funny and cool for your couch or bed and… they are irresistibly soft! These Splatoon Inkling Squid cushions measures approximately 14 inches high.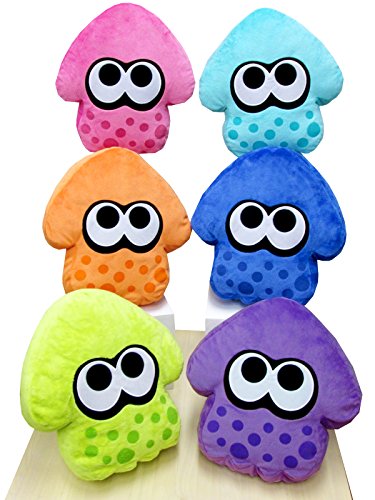 They are made with the best of the qualities. These plushies are so soft and really comfortable as a pillow. Specially recommended to any Splatoon fan or even as a Christmas present for kids. The Splatoon squid cushions are available in lime green and orange. These soft cushions are the perfect plush companions for your home or office!