During the winter holidays, it is absolutely essential to relax. With long hours at work, you must be exhausted. Why don't you give your tired eyes a well deserved rest with KAO Megurhythm Eye Masks?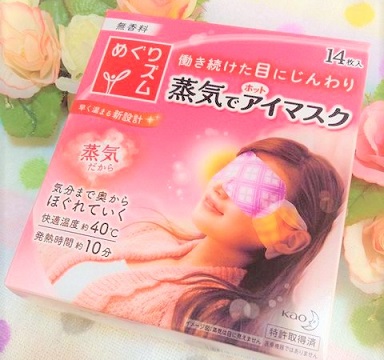 What are KAO Megurhythm Eye Masks? This brilliant invention is the answer to all your weary eyed problems! Apply these eye masks to your eyes when they're closed and feel its magic. Each set of eye masks produces steam the temperature of approx. 40°C that comfortably soothes your eyes. You'll find yourself drifting to sleep and experience absolute relaxation with these eye masks.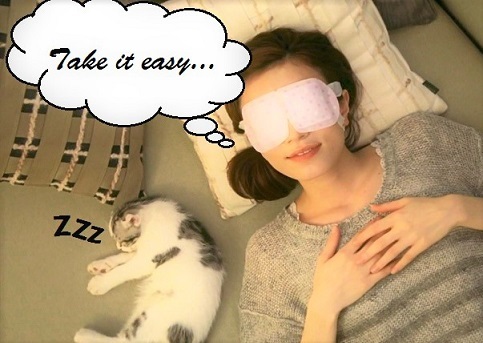 It's very easy to use the eye mask. All you have to do is take it out from its package, pull apart its "ear hooks", hang them on your ears, and apply them to your closed eyes! It's that simple to enjoy the wonders of warm steam to your eyes. Each mask lasts for about ten minutes. It's the perfect amount of time for taking a break. The eye masks heat up right after you put them out, and gradually increase their steam before gently lowering its temperature towards the end. It's totally refreshing to your eyes! The masks themselves are soft and flexible, so you can wear them in any relaxing position you please.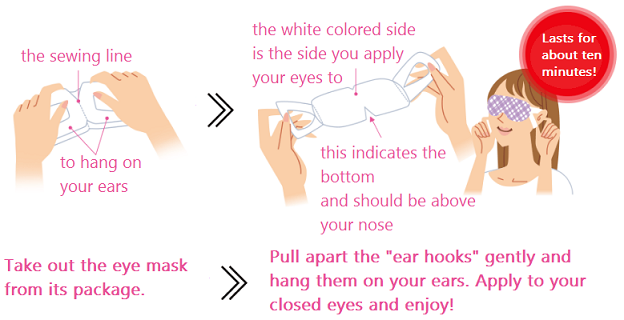 There are a variety of eye masks, from non scented to scented. For an even more relaxing time, we highly recommend lavender sage. The scent of herbs soothe us directly, for both the body and mind. These eye masks are perfect for anyone who would like to relieve their eyes from daily stress. Mint scented masks are cool and help to energize us, especially in the summer. Eye masks are for all year round!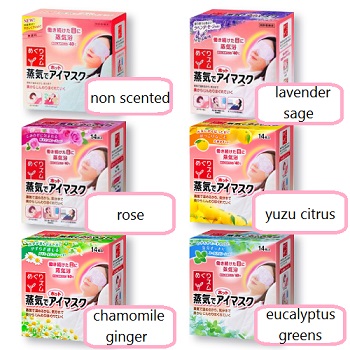 When can you use these eye masks, you ask? They come in a compact size, so you take them wherever you'd like to. If you have ten minutes of free time, use it to care for yourself properly. Work, studies, even for a trip, these eye masks will be your staple item! You won't be able to let them go after trying them!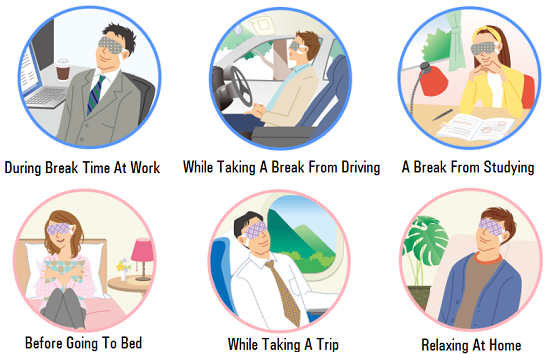 If you're interested in these eye masks, just scroll down below for what we have to offer here at J-Subculture. Treat yourself during the holidays, and get enough rest to greet the new year with bright eyes and a warm smile!