What makes a true ninja or shinobi? Is it having a sharp wit and quick judgement? Unbelievable strength and nimble movement? Ability to manipulate chakra at free will?
Maybe it's the headband. What do you think?
Yeah. It's definitely the headband.
Grab your Naruto headband and join the shinobi forces! If you're willing to sacrifice your life for your village, then it's time to get your own headband now!
Or perhaps you'd just like to cosplay like these awesome dudes right here:
A Naruto headband is also referred to as a "forehead protector." This is most likely due to the direct translation from the Japanese 額当て (hitaiate). Despite being a forehead protector, you can wear it freely. In other words, it doesn't always have to be on your forehead, like Naruto's is. For example, Kakashi wears his headband as an eyepatch, while Sakura wears it literally as a headband to hold her hair back. Also, Rock Lee wears his around his waist like a belt, whereas Hinata wears hers around her neck. How will you wear your headband? The possibilities are endless.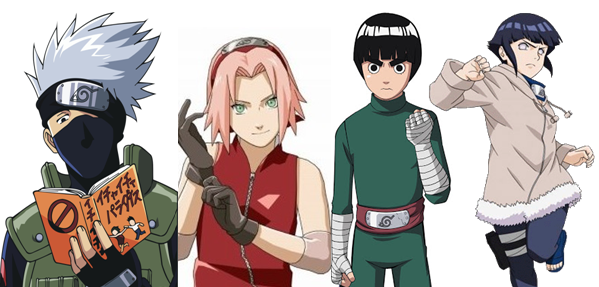 You can choose the kind of headband you'd like to have depending on the character you want to be or the village you wish to join. The most popular headband is the one with the symbol of Konohagakure. The design of the symbol on the metal plate, as well as the color of the band itself, can vary. Through J-Subculture's auctions, you can bid on your favorite Naruto headband. Since they're from Japan, you can rest assured that they're authentic goods. Complete your ninja look with a Naruto headband at J-Subculture today!