"As long as we've got the determination, we can do anything!" - Honoka Kousaka, Love Live!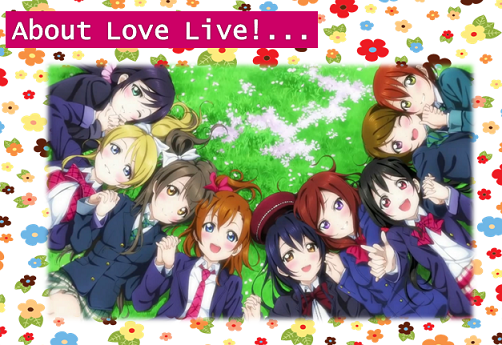 Love Live! School Idol Project! (ラブ・ライブ!) is the name of a Japanese multimedia project revolving around passionate high school girl idols. They share the inspirational story about becoming idols in order to save their beloved school full of their cherished memories, and now their idol activities expand from anime to movies to live concerts! The girl's group, pronounced "Muse," has strived to spread the word about their school, singing and dancing with such energy that they gained immense popularity across the globe. With their charming smiles and powerful messages, you're bound to fall for them.

We'd like to use this article as a chance to spread the word about these sweet girls and promote a super cute item you can't miss out on.
Here on J-Subculture's auction site, we have super kawaii chibi dolls of the girls from Love Live!
They are called 寝そべりぬいぐるみ in Japanese, which describes how they're lying on their bellies. With each differing expression, you'll be delighted by their rainbow of personalities.
Aren't they just adorable?! Talk about kawaii!
If you're a fan of Love Live! and wanna get your very own chibi doll, scroll below for current popular auctions and bid away, here at J-Subculture!