Although lot of people see the PS Vita as one of the greatest Sony's recent fails, it doesn't mean that buying a PS Vita is a bad idea, in fact it is a great one. We can't blame PS Vita for his low sales, just 4 million in comparison with the overwhelming number of his competitor N3DS, 53 million. Ok, that's a world of difference, Sony's PS Vita have to be the worse portable ever made you may think, but the fact is that the PS Vita is one of the best portables you can afford nowadays.
Which is the problem then? Well that's a tricky question that deserves a tricky answer, PS Vita's graphic power and great features may be the reason of the failure of Sony's last portable. Just think about all the money a game company puts in the developement of a title, the more graphics, the more money you have to invest, in the other hand you cannot compare the market share of a portable console with a home one, the result is that the titles who take advantage of the PS Vita's new features and powerful processor are few.
Does it means that there's no games for the PS Vita? At all. You may no find a lot of fancy and graphically stunning games but just because of that, the "indie" companies find the PS Vita a perfect platform for their titles. The poor interest of the principal companies to develop big titles for the PS Vita may be the reason of the low sales but the motive why you wish to own this portable. "Indie" is a synonym of a well done, carefully developed and full of details game, tons of fun and a true gift for the senses, in addition the PS Vita is a platform full of good RPG titles one more reason for this portable to be desired.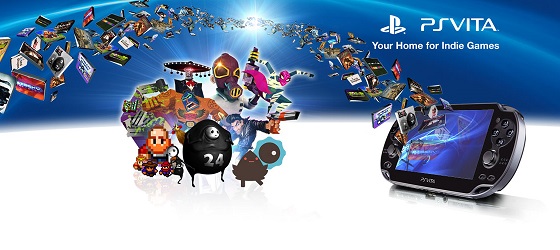 PS Vita means a lot of fun, the features of this little piece of art are just amazing, 5" OLED touchscreen, dual Joysticks, rear touch panel, front and rear camera, accelerometer, and one of the best features, the possibility to take the control over your PS3 and PS4 games directly in your PS Vita, someone said grate graphics? there you have then, a huge list of PS3 and PS4 titles right from your PS3 or PS4 to your PS Vita's 5" OLED screen, sweet!
Destiny for PS4: PS Vita Remote Play Hands On
So! Grate features, big bright touchscreen for playing PS Vita's or some of the PS3 and PS4 best games, a lot of interesting, fun and beautiful indie and RPG games and a big list of great titles, it's a good deal isn't it? But what if we offer you even a better one? Well, that's our job and that's the main reason why we spend some time exploring your favourite auction site to bring you the best PS Vita deals, you know, directly from Japan to your main door. Even though the PS Vita is usually region free, it depends on the developers, we encourage you to take a look to the specially picked game list we bring today, don't forget it!