The ZEBRA SURARI EMULSION Ink pen is a innovation in ink history, the Japanese pen company Zebra develop a new ink type for their ZEBRA SURARI EMULSION ink pen line. This new emulsion ink combines, in a perfect balance, an oil-based ballpoint and gel pen ink, bringing smoothness and vibrant colors at the same time, an amazing development!
Available in multiple tip sizes and vibrant colors, ZEBRA'S emulsion is water resistant, smear-proof and even smoother than low friction ballpoint pens ink. The ZEBRA SURARI EMULSION pen is available in 0.5mm and 0.7mm tip size, with a ton of colors and widths there's something for everyone!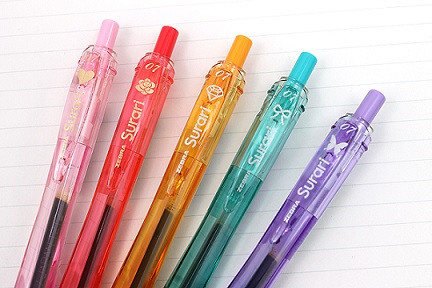 Despite the basic body, it has a nice contour for a firm grip who will bring you a comfortable writing session. In comparison with other light pens with a thin grip, ZEBRA SURARI EMULSION's grip is smooth to the touch and not tacky, featuring a few lines for added grip and aesthetics.
Pens like the ZEBRA SURARI EMULSION will change your mind about ballpoint pens, the smooth writing free of skipping or ink blobs make this pen a winner for a very reasonable price. The multiple color choice, his water resistance ink, and super smoothness round out a solid ballpoint from ZEBRA.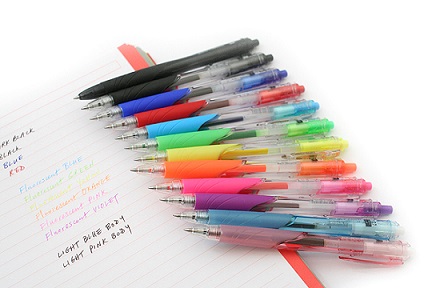 Check all the available colors and tip sizes, choose your favorite one and enjoy a smooth writing time with J-Subculture and the ZEBRA SURARI EMULSION Ink pens!