Mandom's product line, GATSBY, provides a wide selection of grooming products specifically for men. GATSBY products provide total support for men who want to and heighten/improve their hair, skin, and body odor. GATSBY products have been sold in Japan since 1978 by Mandom Corporation. Its products don't follow the trends for what is cool and stylish for men--they set the trends! GATSBY is the main product created and sold by Mandom Corporation. Its mission is, "to support men around the world to achieve their aspirations." It's the leading brand of men's cosmetics in Asia!
The name,"GATSBY," comes from F. Scott Fitzgerald's novel, "The Great Gatsby." This name perfectly suits this particular Mandom brand because of how cool GATSBY products are. If you refer to the 2013 movie remake of The Great Gatsby, it's clear how Gatsby is one of the coolest guys out there, with his confident looks and sleek hair:
To aim for the top of stylish men, GATSBY's grooming products are a must. There are various GATSBY products out there, such as hair gel, hair dye, facial cleansing paper, and lots more! The most popular product of GATSBY is its MOVING RUBBER hair wax. It's super easy to use, takes little of your time, and the results are amazing. Just use a little bit of this hair wax and bam! You've got yourself the look you've been dreaming of. Whether if its for a professional situation, to impress the crowd, or even just to make you feel good, MOVING RUBBER is a highly recommended product for you!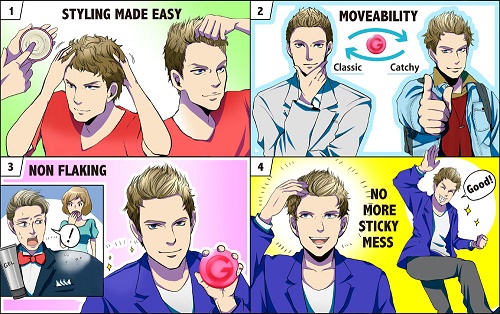 Japan has its very own "great Gatsby" to represent the awesomeness of GATSBY products. He's Shota Matsuda, the famous Japanese actor! He is best known for his role in the Japanese drama, "Hana Yori Dango." He's the poster boy of GATSBY, appearing in nearly every commerical for GATSBY. He's handsome, calm, and cool, even through the different kind of scenarios he faces through GATSBY's commercials and advertisements:
This is an advertisement for GATBSY deodorant AQUA.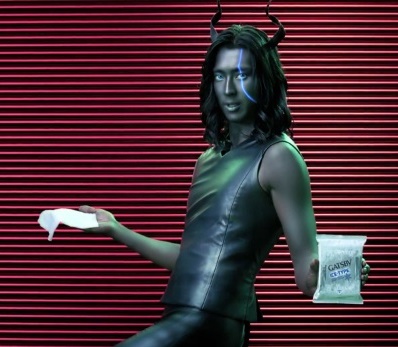 This is an advertisement for GATSBY cool body paper. (Shota appears as a new character--Osare Seijin).
This is an advertisement for GATSBY hair foam.
GATSBY products are suitable for men who strive to look and feel their best. At J-Subculture, we have the GATSBY products you need right here! Order your GATSBY products now while they last, and become your own "great Gatsby."