Today we offer you a very special and magical item. A truly beautiful playing cards with many of the hand-drawn designs of the Miyazaki factory, also known as Studio Ghibli. In this precious box you will find drawings, for example, of one of the most popular and beloved character of the wonderful Hayao Miyazaki, the amazing Totoro. This lovely character is best known for appearing in "My Neighbor Totoro".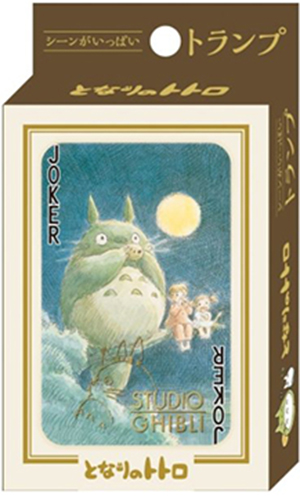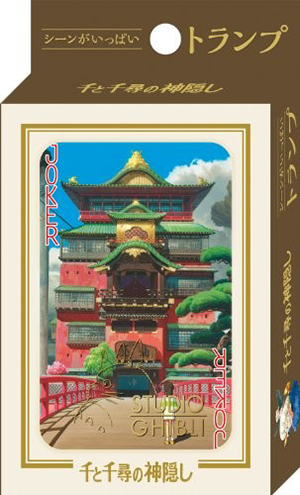 You will also find colorful drawings of many other Studio Ghibli films such as Ponyo, Kiki´s Delivery Service, Princess Mononoke, Spirited Away and Castle In The Sky. This set of Studio Ghibli playing cards is prepared for playing all types of card games including poker but also for illusions and cartomancy. This cards will last for years and each of every one of its designs will remember you the unforgettable films of Miyazaki creations.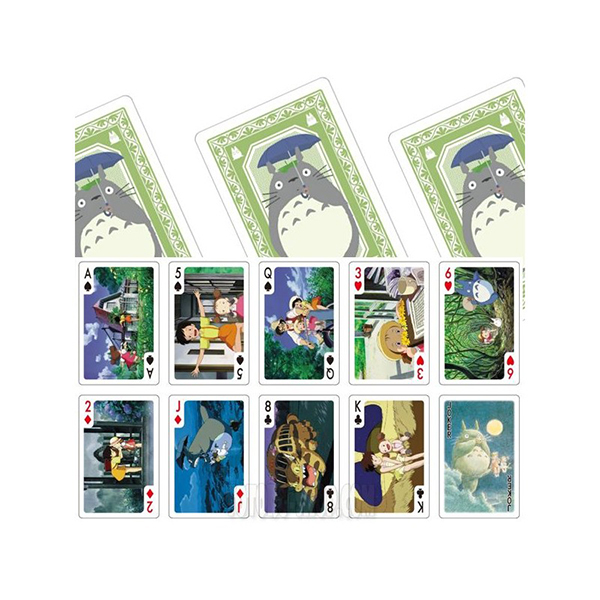 Even if you want to keep them for yourself as a treasure that will remind you special scenes from the Studio Ghibli filmography or whether you want to use them to play with your friends some funny card games, this is also, with any kind of doubt, the perfect gift for any child or adult who loves the stories of Chihiro, princess Mononoke, Totoro and his little friends.
Made with a super cute design and long lasting material, this Studio Ghibli playing card set will serve you well for spending funny times with your family and friends and also as a memory or even a souvenir for the collective imagination of all the people who love the special and important messages included in every Miyazaki film, by remembering specific and particular scenes. You will love this very exceptional collection!