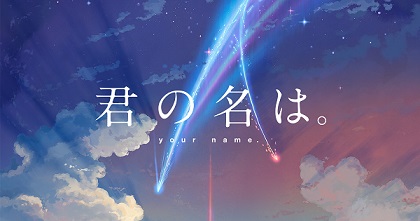 「君の名は。」 (kimi no na wa) "Your Name." Japanese trailer: www.youtube.com/embed/k4xGqY5IDBE
"Your Name." is the title of a Japanese animated film written and directed by the acclaimed Japanese anime director Makoto Shinkai. This year in July, it premiered at the Anime Expo 2016 held in Los Angeles, California, later to premiere in Japanese theaters in August. With each scene's brilliant, vivid colors and the combination of modern times and fantasy, this film has captured the hearts of the youth of Japan and beyond.
The film revolves around two Japanese high school students who lead polar opposite lives. A girl named Mitsuha who lives in the countryside grows tired of her daily life because of its lack of change and excitement. Every day follows the same old script and nothing seems to stir up any passion from the unchanging mountains and greenery. She follows the life of her traditional household that holds up practices of a Japanese shrine. She craves to part with her narrow, tiny town and tedious rountines, wishing to be reborn as a handsome, young boy who lives in Tokyo. This brings us to a boy named Taki, a true Tokyoite who leads the life of an ordinary Tokyo high schooler. Attending high school every day through traveling by a packed train, hanging out with friends after school at popular cafes, working part time at night and returning home to a modern apartment...it's exactly how a typical Tokyo teen would live out their daily life, and exactly the kind of change Mitsuha was looking for. Then one day out of the blue, these two teenagers would find themselves living out opposite lives in strange dreams that proved to be reality.
The country life and city life, the dreams of a young girl and young boy who have never met. Never being able to clearly retain what occurs when their lives are switched brings our star-crossed characters a string of memories they must put together in order to solve the mystery involving their body switch that takes place without notice. Having decided to finally meet, the two set on a journey to find each other after a rare, momentous occasion of a shooting star falling in Japan for the first time in a thousand years.
"Who are you?"
What has brought these two together? Why do they experience such strange dreams, and wake up with tears in their eyes? All questions will be answered when the two never meant to meet finally reach each other. The gears of fate finally start to move and the ribbons of time that bring people both together and apart begin to unravel.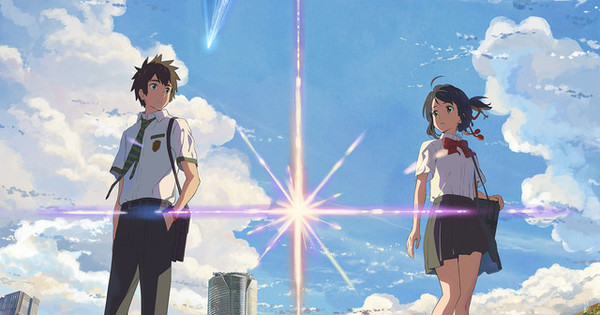 With its strikingly beautiful animations and moving, musical touches brought together by the Japanese rock band RADWIMPS, "Your Name." is truly one of the best animated films out there worth watching. Your imagination will be taken to newer scales and your heart will be forever moved. At J-Subculture, we have many limited edition goods and the soundtrack CD of this film up for auction. We're still having our September 2016 point campaign, so now is the time to rack up on points through the things you want! Just scroll down below for the special goods we have up on auction here at J-Subculture!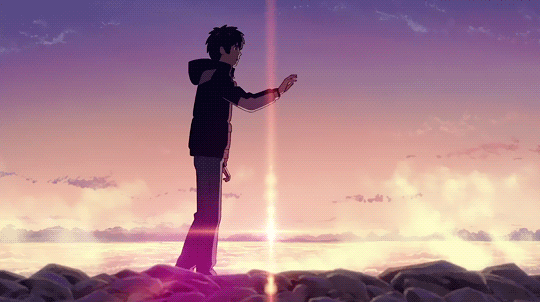 "What is your name?"