For products, scroll down to the bottom ↓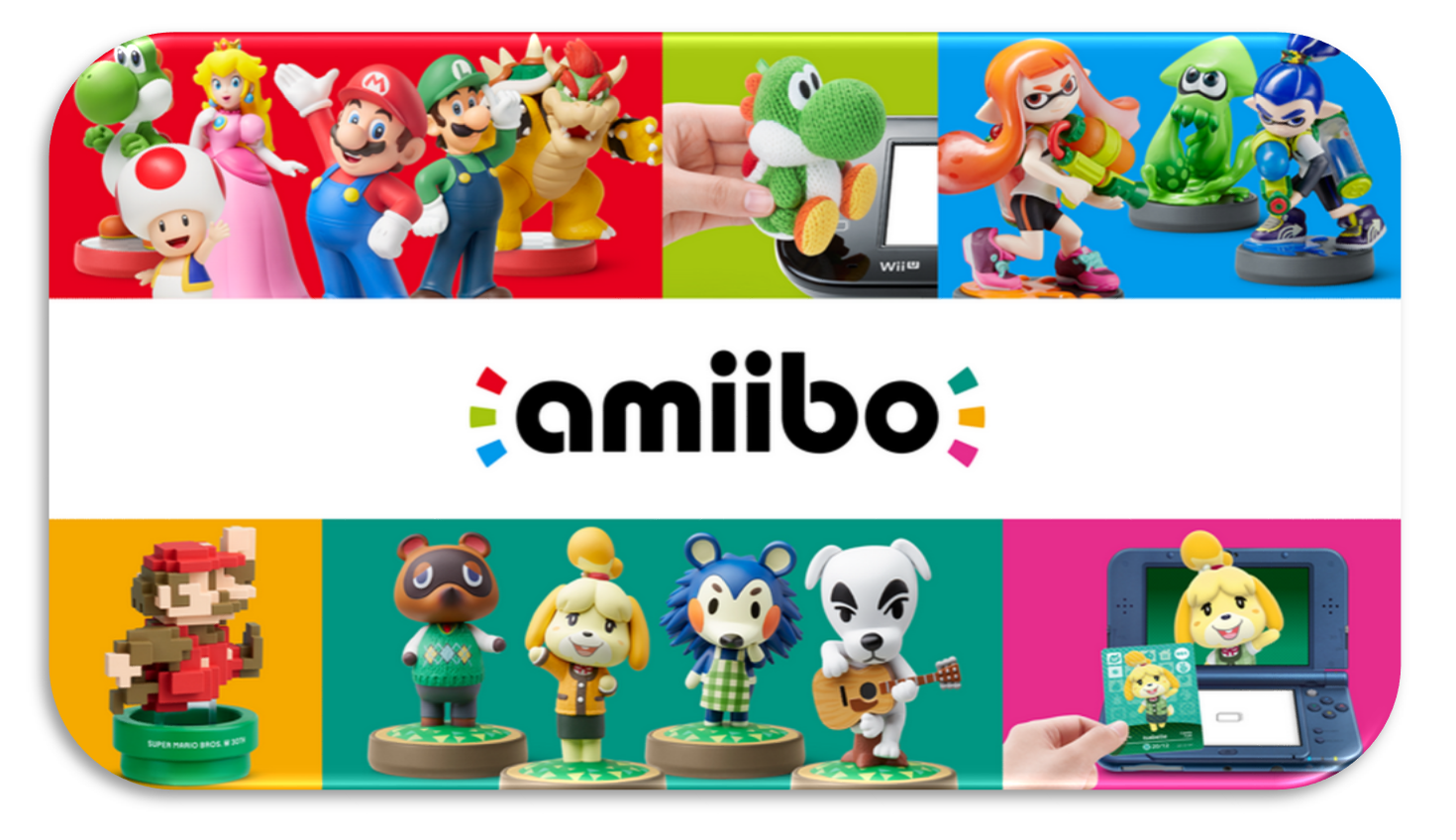 AMIIBO distributed by NINTENDO is a game accessory figure with a built-in IC-CHIP.
The figures can be read into the WII U 'Wii U GamePad', the 'NEW NINTENDO 3DS (incl. XL)' as well as the 'NINTENDO 2DS' systems, whereby it allows players to enjoy various interlinked activities within the game, such as training characters or collecting all kinds of bonus content for compatible software.
The IC-chip embeds two kinds of data, one that is Read-only as well as data that is possible for dual-directional Read/Write. Like the Read-only, the Read/Write compatibility allows to receive additional content in the game, however, allows also for saving certain game data, which can then also be used with another console. Read-only data may be used with multiple software, when compatible software, on the other hand Read/Write data could only be saved for one game at the time.
amiibo figures are REGION-FREE, so you may use them regardless of your location or the type of console you own. For GAME SOFTWARE in some of the amiibo sets, please take notice that those games are the JAPANESE VERSION, which require a Japanese console in order to be played. There is also plenty of other amiibo fan accessory available with DIORAMA KITS, DISPLAY CASES, CARD PACKS and surely more to come to complete your collection!
Related content you might want to check out:
YOSHI'S WOOY WORLD - (Shopping/Auction)
ANIMAL CROSSING COLLECTIBLES - (Shopping/Auction)
MONSTER HUNTER (Shopping/Auction)
Please take your time to browse our various offers. Should you search for a particular item that is not listed below or otherwise not detectable in our storefront, please don't hesitate to contact our team, we will be happy to assist with any query and to search for specific items. Also PRE-ORDERS are possible in most cases. In the event that you would spot any errors for products, offers or other areas on our page, please inform us about it, so we may improve our services to provide a better shopping experience for the future. For the actual products, please be aware that they could differ from the images displayed here. With all that said, please enjoy your tour in our shop!