For products, scroll down to the bottom ↓
On your marks, splat or get splattered!
SPLATOON for the WII U brings a fresh stroke into NINTENDO's game landscape and squids have probably never seen such a rapid rise in popularity - even if it is not for the palatine, then for the screen, as the INKLINGS, who can shape shift easily between humanoid and squid form, chase each other around the bizarre city of INKOPOLIS.
After many years of relying on well-established characters, Nintendo finally brought some color to its line-up, showing it can capably pull off things it's never really done well before - a third-person shooter gameplay consisting of both single and team-based multiplayer mode. Although some players find lack in playable maps and fault in some repeating ideas, Splatoon received mostly positive reviews, with critics praising Nintendo's decision to enter new territory, the game's overall style and vivid presentation, gameplay mechanics, and its exhilarating soundtrack. Nintendo has taken traditional shooter controls and melded them with a unique type of platforming, where characters can transform into a squid and disappear into the very paint they spread across the level stage. This provides endless options - and fun - for players in traversing the environment quickly, hiding from enemy sight and ambushing unsuspecting opponents, tactics that work fine in both multiplayer and single-player mode the game comes with.
Whereas the multiplayer is all about team work to capture as much of the area as possible, the single player mode combines typical Nintendo elements, like big boss fights, with unique, before unseen features. But in either case, every action is basically achieved by spraying ink everywhere. To accomplish this more or less simple task, the Inklings use an arsenal of paint weaponry resembling standard machine guns, shotguns, more powerful Gatling guns and sniper rifles, to quirky weapons such as giant paint rollers, paint brushes, and buckets full of flashy colors. What adds to the appeal of Splatoon is that players can dress their characters up in a variety of hats, shirts, shoes and other wear (see below). Each piece of gear levels up apart from the character level itself, unlocking extras such as faster re-spawn time, slower ink drain or more damage per shot on enemies. The game is also supported by the AMIIBO series, with each amiibo figurine unlocking a set of missions, through which bonus equipment, like additional weapons and clothing, can be obtained for subsequent use and more splatter joy.
Splatoon is not straight forward comparable with other games of the shooter genre. It represents a unique and indigenous concept for many hours of gaming pleasure alone or with companions, yet still abides by Nintendo's main principles of simplicity and all about fun idea. With the new franchise a number of related fan merchandise naturally emerges and we put together a selection of unarguably colorful items for you to browse. We will continuously add on new items as they are released to vivify our storefront with this great franchise. Please enjoy your shopping tour with us, but make sure to not get color stained
!
If you are not familiar with SPLATOON yet, to get a better idea what it looks like in action, here a video for you to peek into: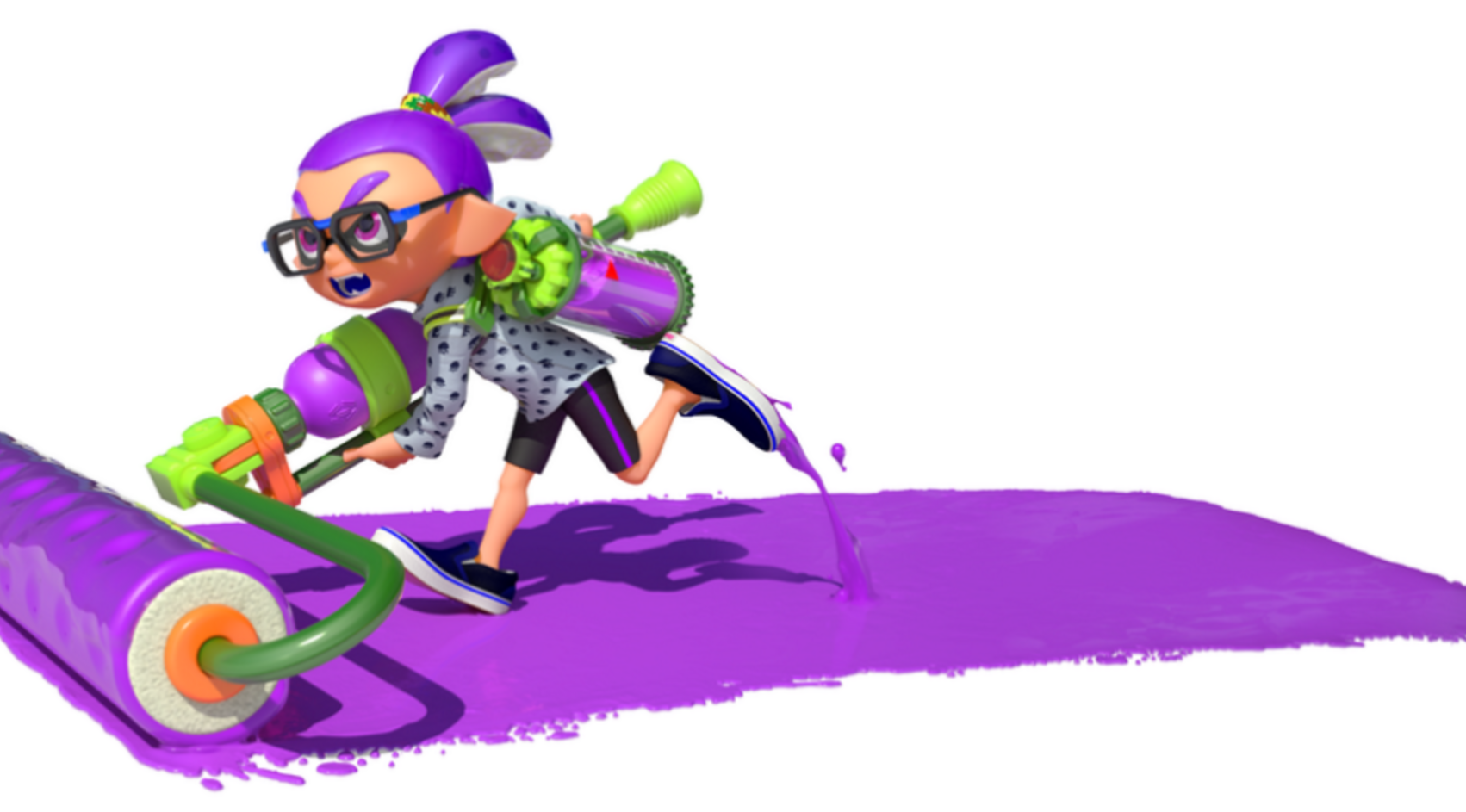 Please take your time to browse our various offers. Should you search for a particular item that is not listed below or otherwise not detectable in our storefront, please don't hesitate to contact our team, we will be happy to assist with any query and to search for specific items. Also PRE-ORDERS are possible in most cases. In the event that you would spot any errors for products, offers or other areas on our page, please inform us about it, so we may improve our services to provide a better shopping experience for the future. For the actual products, please be aware that they could differ from the images displayed here. With all that said, please enjoy your tour in our shop!